Shifa Multispeciality Hospital
Established in 2009 and situated in the midst of city of Ahmedabad , Shifa Multispeciality Hospital has been rendering is service in various medical field. It has concern with all strata of community to ACU the goal of national health.With the expertise of doctor and staff , the Shifa Multispeciality Hospital has earned fame all over the state of Gujarat. The hospital is committed to best possible service.Facilities provided by the Shifa Multispeciality Hospital are Maternity , NICU , PICU , ICU , 3D-4D Sonography , Digital X-Ray, CT Scan , TMT , ECHO , ECG , Latest Pathology Laboratory , Physiotherapy Center , Operation Theatres , Radiology Department , Medical Store and Cafeteria among others. Treatment for diseases pertaining to women , children, Neonatal, lapro , bones, heart, ENT , Skin and many common diseases are available in the hospital.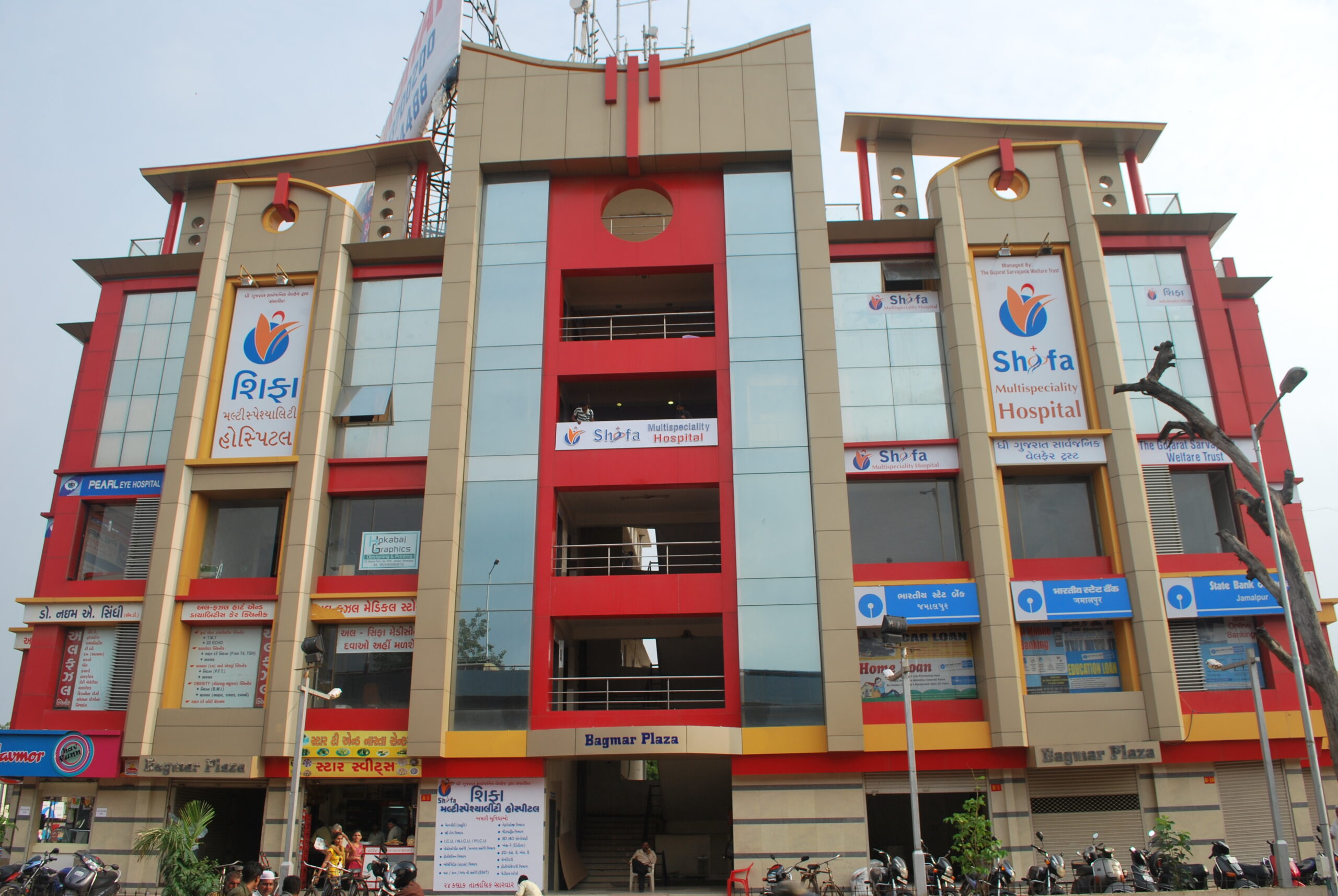 To provide quality healthcare service to mankind with a view to making healthy society and nation.
The Shifa Multispeciality Hospital, with all its facilities, excellence and expertise shall struggle to provide the best possible medical service to patients to bring about the best community health.
Annual Report Of Shifa Hospital