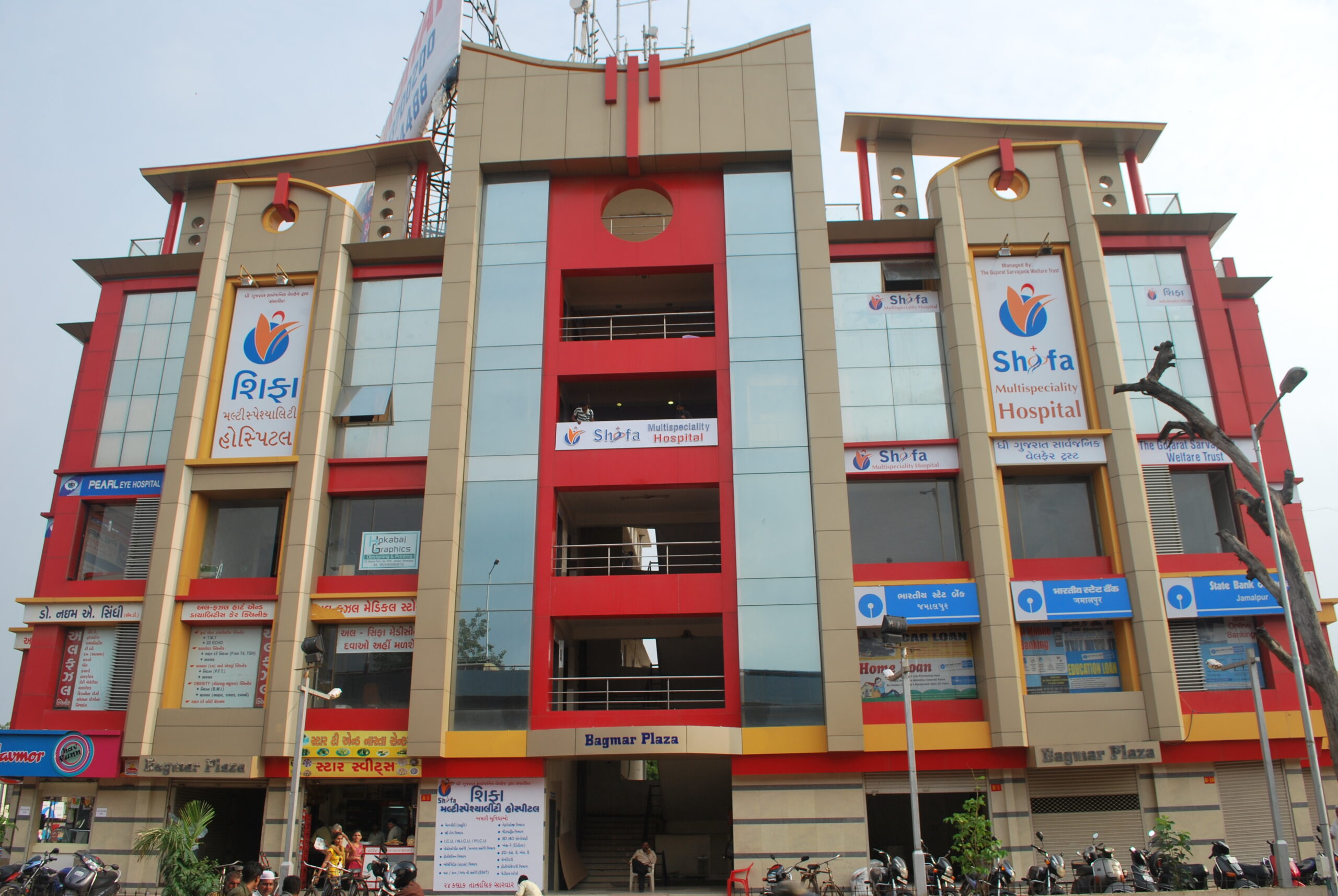 Mariam Hospital serving since 2002, transformed into Shifa Multispeciality Hospital in the year 2009 located in the area Jamalpur of  Ahmedabad. Being in the midst of the city of Ahmedabad, the hospital acqired an opportunity to serve the people of lower stratum at large.
Under healthcare sector, the hospital is unique in rendering its services with modern techniques and latest equipments. Service of expert and experienced doctor is made available in different medical departments of the hospital.
Services provided by the hospital are, NICU Maternity, PICU, ICU, 3D-4D Sonography, Digital X-Ra, CT Scan, TMT, ECHO, ECG, Latest Pathology Lab, Physiotherapy Center, Operation Theatres, Radiology Department, Chemist Shop and Cafeteria among others.
It is due to availability of major facilities, the hospital is rendering variety of diseases. 
The Hospital is very much concerned with the effectiveness of treatments , safety of patients transparancy in practices, timely action, trust among people and critical care.
Over a period of time, the Shifa Multispeciality Hospital , through its performance has cherished as trusted hospital serving people of all economic strata with affordable rates. It is marching ahead with qualities like excellence, integrity , professionalism of ethical behaviour and secularism. These are our stellar values to estimate values of human beings.
To provide quality healthcare service to mankind with a view to making healthy society and nation.
The Shifa Multispeciality Hospital, with all its facilities, excellence and expertise shall struggle to provide the best possible medical service to patients to bring about the best community health.
Anual Report Of Shifa Hospital